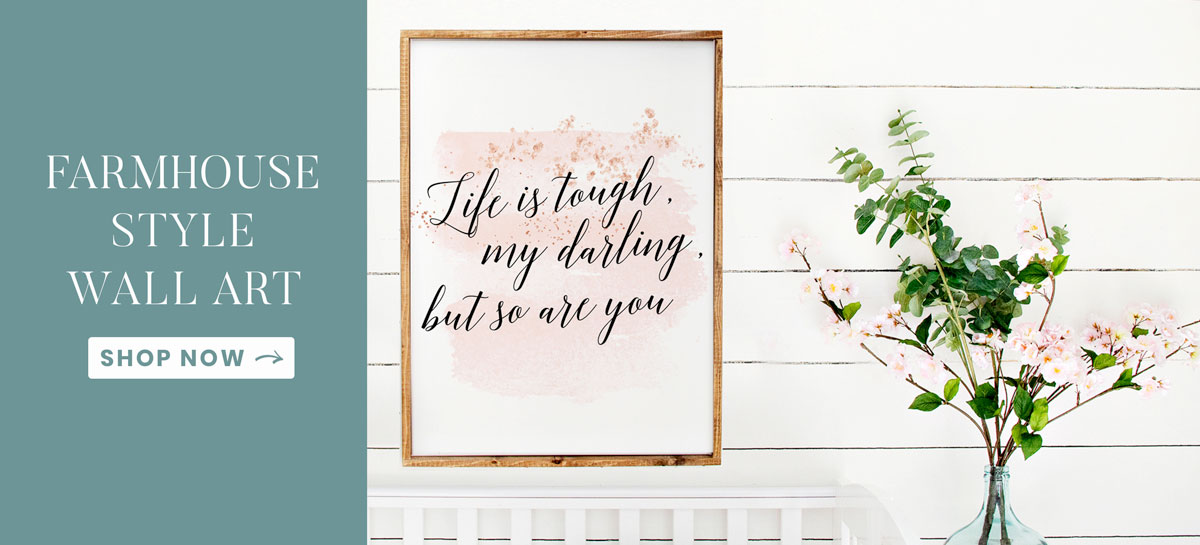 Shop our Most Loved Farmhouse Wall Art Collections
With each Digital Art Print purchase, you get immediate access to your download –  which means there's no need to wait weeks for your artwork to come in the mail! Print from the comfort of your own home, or send it out to your local copy and print centre for great results. Shop all collections.
About Southbound Market
Hello there! Thank you so much for stopping by Southbound Market. I'm Meredith, the designer behind all digital art prints & home decor you'll find here!
Southbound Market is a Canadian based home decor shop that started after I moved into my first apartment and wanted to get artwork up on the wall ASAP. Living on my own, I didn't have the budget for much artwork at all – which meant I needed to DIY it. With frames that were built by my dad, and digital art prints that I custom designed – I finally started getting art up on the walls and started to love the home I was in.
I know that there are tons of others out there looking for high end art for their home on a budget, so I started Southbound Market as a way for busy mamas, bloggers & interior designers to find the perfect art for their home – instantly.